Providing you with the best and most experienced English-speaking private tour guide to match your needs, is what Harbin Private Tour Guide is all about.
We work only with licensed Harbin tour guides with years of proven experience. All of our Harbin Tour Guides come with excellent references and are highly recommended by their colleagues.
Harbin tour guides are usually native Harbin who specialize in private or small group guidance. They know every route such as Ice Fesitval at Harbin Ice and Snow World, Sunisland for Snow Sculpture Fair, Siberian tiger park and historical landmarks, including places you will not hear or read about in any written guide.
Samantha Song -Harbin English-speaking Tour Guide- Harbin Private Tour Guide Founder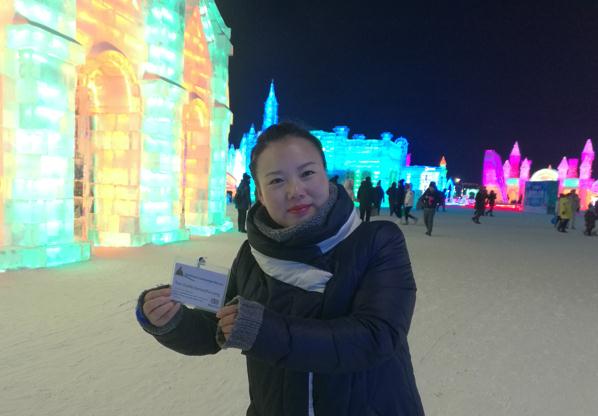 Hi, I'am a Harbin native with an excellent level of spoken English and I want to show you Harbin in a way you'll remember. After graduating from Harbin Normal University, I spend 4 years in Beijing, working in internati0onal companies where I loved meeting people from so many different countries. So when I came back to my hometown Harbin, I was inspired to show the sights of Harbin to the world! I felt that had the passion, the experience and the love of communication to do the job well! I became a private English-speaking tour guide in Harbin in 2011 and love showing people my city.
I have been an English-speaking tour guide for seven years now and I'm passionate about this job. I can help you plan your Harbin VIP tour, private tour, provide transport, arrange airport pick-up and drop off and great places to eat. My private tours are tailored to your particular interests and enthusiasms.
If you want to do a family trip or group trip, that is great! I have a lot of experience with family, senior and group trips. I like children and have child of my own , she is 5 years old. My tour vehicle is comfortable, clean and no-smoking for all the family, and with my license and certificates, I can help you arrange Harbin attractions entrance tickets a head and accompany you go into attractions. for more information please Email to chinasamantha@aliyun.com
I look forward to meeting you.
Helen Liu -Harbin English-speaking Tour Guide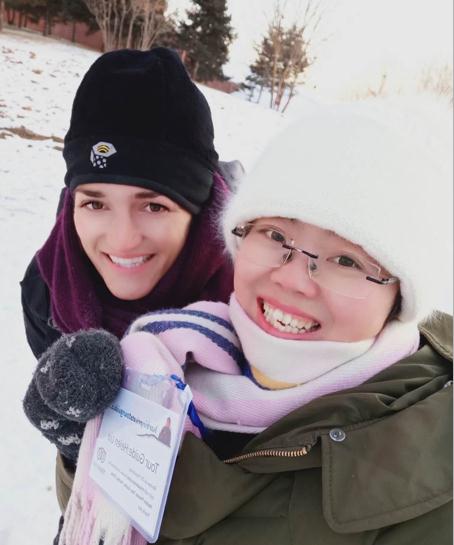 I'm Helen in Harbin, Welcome to Harbin for a vacation, Harbin is the world of ice and snow, Harbin is the paradise of vacation also, there are enthusiastic people and an enthusiastic guide, waiting for everyone to come. If life is a journey, I hope we can meet in Harbin, let's feel the joy of travel and the meaning of life together. Welcome to Harbin, I look forward to meeting you in Harbin, thank you.
Toby Zhao-Harbin English-speaking Tour Guide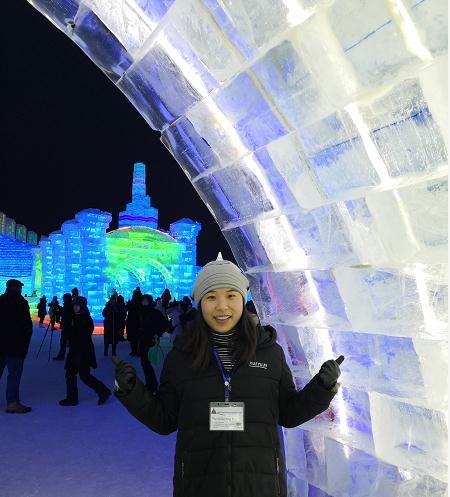 Hello, I'm Toby, an English-speaking tour guide in Harbin city, I'm friendly and enthusiastic to everyone in my life.
Hope you can travel with me, I certainly let you play happy and enjoy your trip.
I also hope that during your stay in Harbin city. You can not only satisfy your eyes and stomach but also experience the real Harbin local culture. I like the kind of fulfilling and free job, so I was in college I chose tourism as my major, I love this job.
Welcome to travel with me, I'm Toby, Travel with Toby, will be happy!
Joanna Zhou-Harbin English-speaking Tour Guide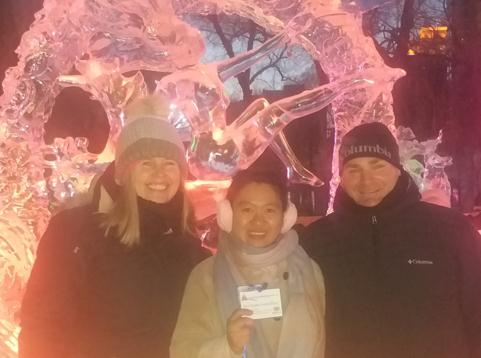 Hello,everyone.My English name is Joanna.
I am an English Speaking tour guide live in Harbin, and I have been working as a private guide for several years.There is a unique Ice and Snow World beautiful snow kingdom of fairy tales in the world.Come here and I will take you to experience the local citizen's life style and the northern Chinese folk culture .I believe you gonna have a unforgetable trip in Harbin.
David Han-Harbin English-speaking Tour Guide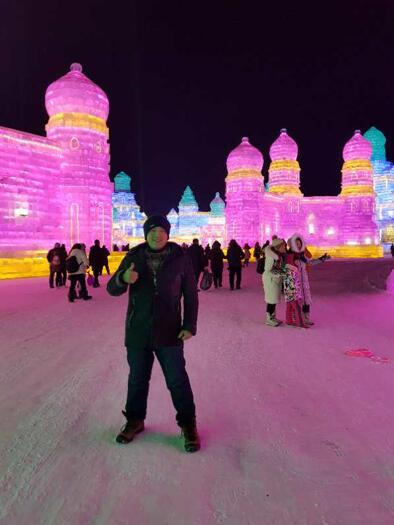 David Han, college degree, was born in Harbin 1981. Been granted with the certification of the professional tour guide ,I have worked as a conscientious and hardworking one since 2009, which presents me with the greet infatuation and the extensive experience in traveling and tourism. Lots of foreign tourists chose to make friend with me , and we share the different information and understanding about our own culture. Ok welcome to my hometown Harbin at last, and I will bring you a Harbin that is willing to show every sides of hers. Come on and get the unforgettable trip that will be different from every other one you took and beyond your expectation
Private Driver Mr. Dong- Chinese-speaking with Traslator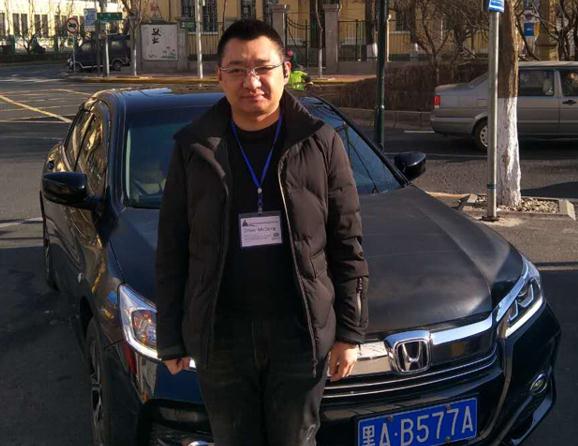 Mr. Dong, He is from Harbin, and local person, his car is black Honda Accord, B level 4-door sedan car,clean, no-smoking and air-conditioner
Private Driver Mr. Zou- Chinese-speaking with Traslator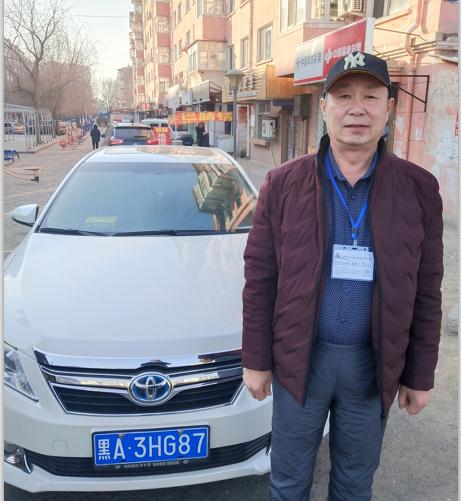 Mr.Zou, He is from Harbin and local person, his car is Toyota Camry B level 4-door sedan car,clean, no-smoking and air-conditioner