Winter Swimming Show in Songhua River Pool
Time:2014/12/18 14:32:09,View:

0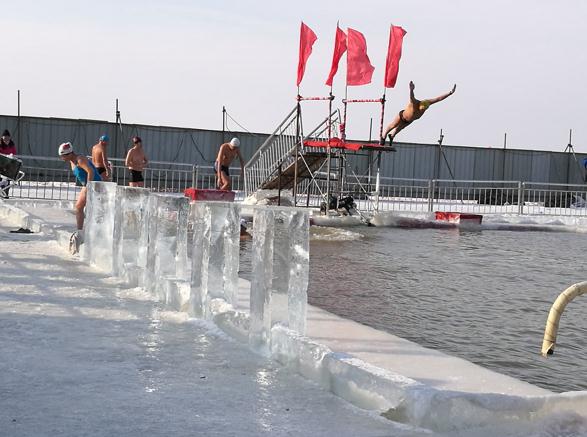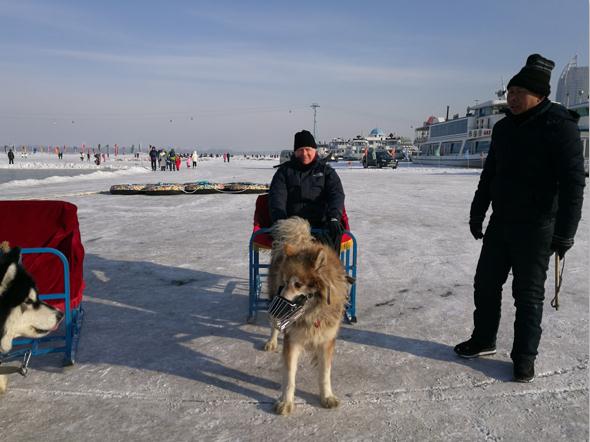 Every winter, Songhua river was covered by ice it is around 1 meter thick , the heavy transport can travel on it , you can do dog sledge , ice sled , ice boating on Songhua river. The excited activity is ice swimming show, people make a swimming pool on Songhua river, they use ice block build 1 meter high platform on the side, winter swimming people swim in 20 or 30 below zero cold temperatures, wear bath suits, flying into cold water, for me the visitor, I feel really excited and cold. So you come Harbin, should watch it, it is one of local culture swimming on frozen songhua river.
It usually open the show in the middle of December every year.
Go this place to watch the show , it better to rent a private car, because you can a taxi go there, but there no back taxi or bus,it is not free, need to pay the entrance fee is USD15dollars a ticket or CNY80, this show is run by businessman, swimmer also get payment from this show. winter swimming show quite welcome to visitor who from north, they cannot believe people can swim on cold weather also on songhua pool, it is crazy things.
Also it is one of item for Harbin Ice Festival
For more information reach us via harbintourguide@163.com Wechat: icefestivalharbin
【打印】【关闭】
| | |
| --- | --- |
| Contact Harbin Private Tour Guide | RECOMMENDED ON TripAdvisor |