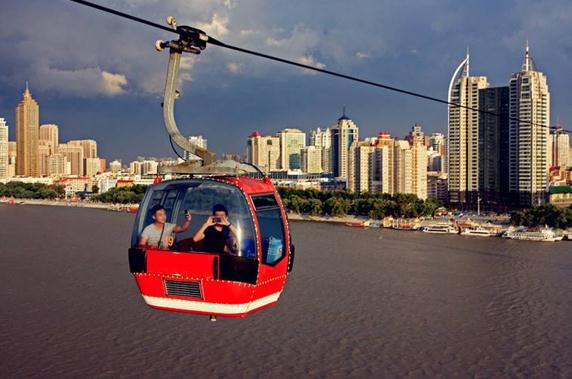 Harbin city separate by Songhua river, Harbin old city is Jiangnan, one side of Songhua river, another side is Jiangbei new city, so when you travel Harbin, you are better to take ropway to cross Songhua river to visit the both side of Songhua river Harbin, it is special sightseeing. you arrive sun island, there is a old Russian live area for 100 years before, now is one of sun island attraction, you can go to inside to visit different Russian houses, and simple Russian people show on stages. Harbin ropeway and Russian town cost entrance ticket fee is 110 RMB a ticket, show pay extra.
Winter time Harbin local English speaking tour guide can take you go by ropeway ride, when you back you can follow your private tour guide walking on Songhua river back , it will take around 15 minutes, a lots of fun
Summer time your private tour guide can take you go by ropeway ride, back by boat on Songhua River, you can have different feel.
Reach us via Email: harbintourguide@163.com or WeChat: icefestivalharbin