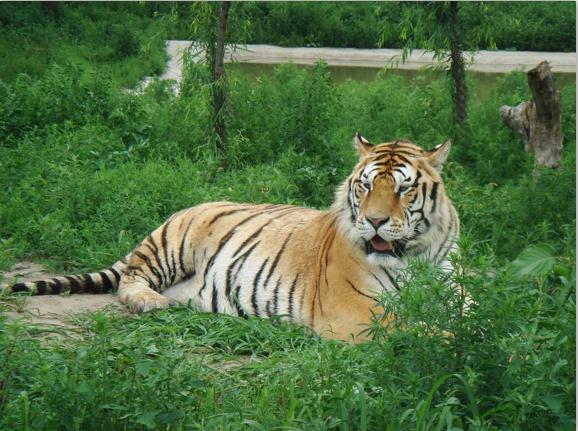 Harbin is developing city, also it beautiful city, you will find it is beautiful in different seasons, summer is not very hot, it is good place for avoiding summer heat, so summer time most of visitors from hot places come to Harbin to enjoy summer cold. Winter time is know as ice and snow festival, now you are not winter time can visit ice and snow, summer also, you can go to indoor ice and snow world to feel winter attractions, and indoor snow skiing also.
And Siberian tigers park also is good attraction for visit different ages Siberian tigers, I can tell, you have never see so big and strong tiger in other countries.
Harbin polar land, it is not only polar animals, also important are shows, white whale show is unique in the world, fun show sea lions show.
Another best attraction is Songhua River, you can take Harbin Ropeway- cable card cross Songhua river, also is good sightseeing, Zhongyang pedestrian street, it is a European street, Harbin landmark saint Sophia cathedral, still have Harbin Volga Manor, Laodaowai, Sidalin Park….. for more information about your Harbin trip, please contact Harbin Private Tour Guide, Harbin Private Tour Guide will make a good itinerary for you. Email:harbintourguide@163.com or WeChat: icefestivalharbin