23 December 2021 to 3rd March 2022 Harbin Ice and Snow Sculpture Festival Opening Date and Entry Ticket Fee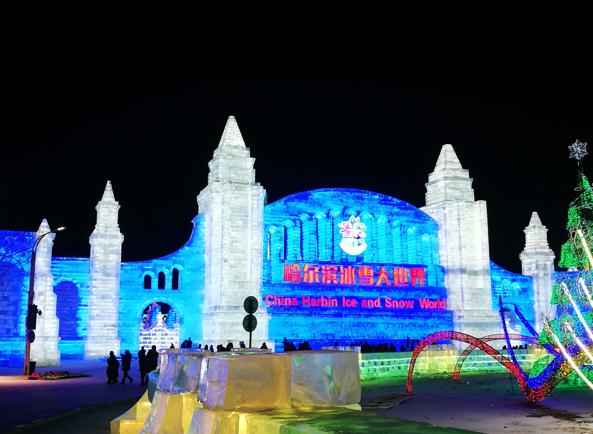 Although Covid-19 is still there, Harbin Ice Festival will not stop on 2021 to 2022 winter time, It is the policy of the Chinese government, It is not a matter of profit or loss, It is a matter of national peace and security. the Harbin Ice and Snow World group company is preparing for coming Ice Festival on winter time, They are planning what will building for 2022 Harbin Ice Festival and What is for 2022 Harbin Ice and Snow World theme, and will follow this theme to build every things new, Every year with different looking, Harbin Ice and Snow World just had its 22 years birthday , now It turn to 23rd ,Every night Harbin Ice and Snow World has lots of visitors, and every drink shop and food drink are very crowed, no place for seat and standing.
For some useful information for you attend 2022 Harbin ice festival at Harbin Ice and Snow World
1) Harbin Ice Festival at Harbin Ice and Snow World will open around December 23 2021 to March 3 2022.
2) Harbin Ice and Snow World quite human –based management about attraction entry ticket if you are senior than 70 years, please bring your passport and accompany with your family or your(English-speaking or Chinese speaking) private tour guide, You can get free entry. If your tour guide are nice and responsible for you, He/She will help you. But you need let them know you are senor before.
3) Harbin Ice and Snow World entry ticket is CNY300 a ticket every day, If you are children under 1.2 meters is free with your mother and father get into. For children discount entry price is CNY200 between 1.2-1.4 meters.
4) Harbin Ice and Snow World is build by all ice block, like ice palace, inside is colder than Harbin outside 2-4 minus degree, you have keep yourself warm, and keep your cell phone or camera warm, usually Apple phone is easy power off, but HUAWEI phone and Samsung can work in cold weather, usually at Harbin Ice and Snow World is minus 26-30 below zero degree.
5) Harbin Ice and Snow World inside ground cover by all snow, it is man-made snow.
6) Harbin Ice and Snow World inside there are several bathrooms, no worry about toilets, all of them are clean and warm.
7) Harbin Ice and Snow World has snow fox for photo business, cost CNY30 per person, horse sledge is CNY50 per person, a little train is CNY 30 per person
8) Harbin Ice and Snow World have many shop for drinking and eating, so no worry about hungry, you can eat dumpling inside, or Pizz hut or KFC, or Noodles…
For drink you can not drink real good coffee or fruit, It is only instant beverage.
9) In Harbin Ice Festival place is very easy to fall down on frozen ice road, how to avoid falling down? You need to walking slowly, two hands out your pocket, also you can wear non-slip crampon.
9) Do you need private tour guide or private car for Harbin Ice and Snow Festival
If you have budge for it, Yes, you are better to have a private tour guide help you arrange entry ticket in fast way, and take you looking around and explain about Harbin Ice and Snow World inside landscape. If you don't have budge for a private tour, at least you need a private car transfer for Harbin Ice and Snow World, Because It is difficult to find a car or taxi when you out Harbin Ice and Snow World, usually there are many black taxi waiting at exit, they will ask you where are going, they charge more money also it is not safe.You go to Harbin Ice Festival place will be easy from your hotel, You can call Didi or Taxi, but When you back It was very difficult, Because Harbin Ice Festival exit is very big and mess, You can not fix your real location, Didi driver cannot find you, also parking place is very big and not in order.
If you have private car transfer, your private driver will waiting at your drop-off parking place, when you finish your tour, you just find back where is your private car parking quite convenient.
For more information reach us via harbintourguide@163.com or WeChat: icefestivalharbin